Main content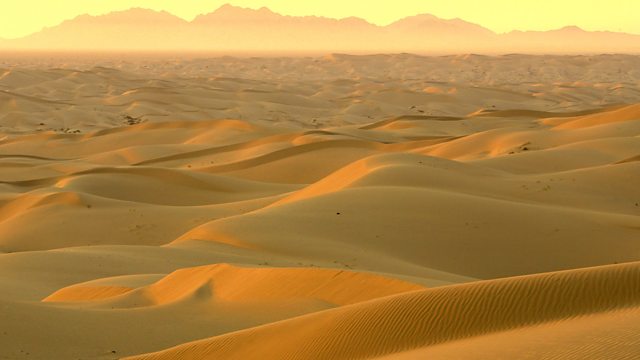 Should We Solar Panel The Sahara?
Solar could be the ultimate get-out-of-jail-free card, providing clean energy on a vast scale. The technology exists. But the politics are difficult.
The world has a problem. The climate is changing. At least, most people think so. That's why global leaders have been meeting in Paris to work out a way to deal with the problem. They blame carbon dioxide in the atmosphere, much of it released by the human need for energy, obtained from fossil fuels like oil and coal. But believe it or not the world also has a solution at hand: sunlight. Harvest it where it shines brightest, in the Sahara Desert for example, and you have the ultimate get-out-of-jail-free card: a techno-fix to the mother of all problems. So, our question this week: why don't we solar panel the Sahara? Our contributors include: Gerhard Knies, a German physicist who has developed the idea; Tony Patt, who leads on this issue for the European Research Council; Daniel Egbe from the African Network for Solar Energy; and Helen Anne Curry, a technology historian, from Cambridge University in the UK.
Presented by Michael Blastland
(Photo: Sahara Desert. Credit: Getty Images)
Broadcasts
BBC World Service

West and Central Africa, East and Southern Africa, Europe and the Middle East, South Asia & East Asia only

BBC World Service

Europe and the Middle East, UK DAB/Freeview, Online & Americas and the Caribbean only