Main content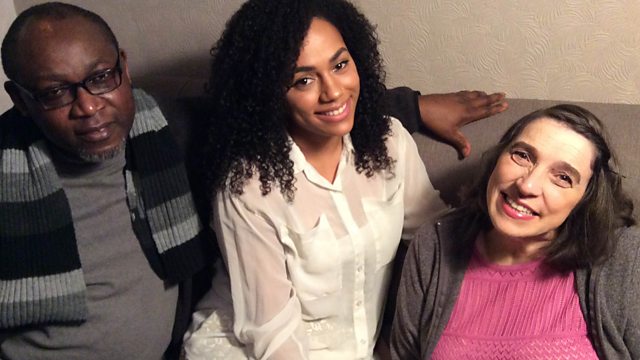 The Race Relations Act at 50: Davina's story
It is 50 years since Britain's first Race Relations Act was passed, banning racial discrimination in public places.
Davina Looker, an English teacher and blogger from London has spoken to BBC Radio 5 live about her "desperate" search to find an identity, growing up as a child of mixed heritage. Her father Austin moved to the UK from Nigeria in 1988.
"There were struggles growing up mixed race and struggling to find an identity", she said, adding:
"I remember going on holiday […] and being told certain children didn't want to play with me because I was black or brown […] or going to church and no one learning my name, referring to me as 'lighty' rather than actually getting to know me as a person".
Davina says she feels that things are improving now there are more mixed race people in the UK, It's easier to understand when you've got people around you going through the exact same thing".
This clip is originally from Up All Night on Monday 7 December 2015.
Duration: