Main content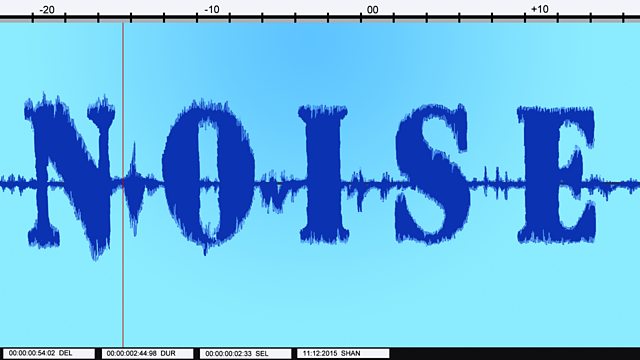 The Hidden Power of Noise
The often un-noticed power which noise has over us, with writer Garret Keizer, sound artist Jana Winderen and Professor of English Steven Connor.
Bridget Kendall and guests explore the unseen and often un-noticed power which noise has over us. With writer Garret Keizer, who is interested in the social and economic dimensions of noise; sound artist Jana Winderen who records sounds made by underwater creatures; and Cambridge Professor of English Steven Connor who focuses on the 'ums, ahs, ohs, and ahems', expressive language noises that are often dismissed as marginal or trivial.
(Photo: Illustration showing computer wave-forms spelling 'noise'. Credit: Shan Pillay)
Last on
BBC World Service
Australasia
Garret Keizer
Garret Keizer, the author of 'The Unwanted Sound of Everything We Want', has been pondering what noise says about human relationships: who gets to make noise, who gets heard and who gets to complain about excessive noise. And also: whether the poor and powerless are exposed to more noise pollution than the wealthy.
Jana Winderen
Norwegian sound artist Jana Winderen travels the world with four hydrophones, recording sounds made by underwater creatures. She then plays the sounds of, say, cod communicating with each other, to her friends before dinner. She says that some people change their mind about eating fish after they'd heard them talking to each other.
Steven Connor
Steven Connor is Grace 2 Professor of English at Cambridge University where his research is focussed on the literature and culture of the nineteenth and twentieth centuries as well as the history of sound, voice and auditory media. In 'Beyond Words: Sobs, Hums, Stutters and other Vocalizations' he probes the fringes and limits of human language to challenge our basic assumptions about what it is to communicate and where meaning lies in language.
Sixty Second Idea to Change the World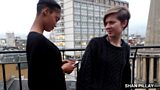 Steven Connor says smart phone designers should learn from modern cars which often have 'parking aids', sensors that emit a noise signal when you're driving too close to an object or a person. Steven would like to include a similar 'proxy detector' in smartphones for all those people who walk about totally oblivious to their surroundings because they have their nose glued to their smartphone screen.
Broadcasts
BBC World Service

except Americas and the Caribbean, Australasia & News Internet

BBC World Service

Americas and the Caribbean

BBC World Service

except News Internet

BBC World Service

Australasia

BBC World Service

except News Internet

BBC World Service

Australasia