Main content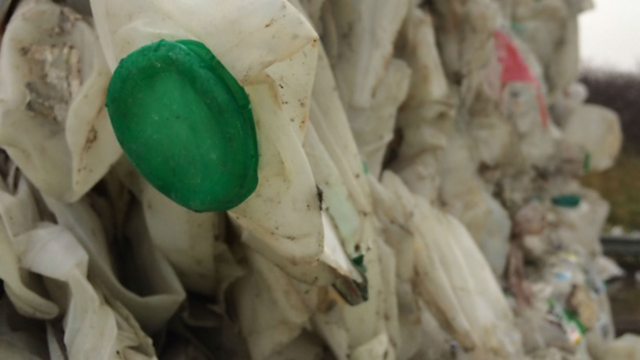 How are plastic milk bottles recycled?
What happens to your recycling once it has left your house? 5 live reporters went across the country to find out how our plastic milk bottles are recycled at three different plants.
The journey started in Birmingham at the Suez MRF recycling plant, where the bottles are delivered to be sorted and turned into bales.
The baled bottles are then shipped on to Redcar, where they are melted into pellets and sterilised.
Then the pellets were sent to the Newport Pagnell recycling plant, where the process was finished and the newly formed milk bottles came off the conveyor belt.
This clip is originally from 5 live Drive on Thursday 3 December.
Duration:
Featured in...
The best current affairs interviews, insight and analysis from BBC Radio 5 live.
More clips from In Short