Main content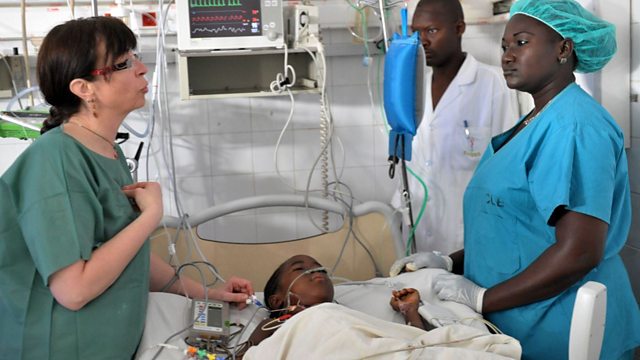 Rudeness in Medical Settings Harms Patients
Why rudeness in hospitals can compromise patient care; A new solution to help Bangladeshi mothers breastfeed their babies; The results of Claudia's standing desk experiment.
In every workplace people can experience rudeness from colleagues or clients, but research has shown that experiencing or even just witnessing rudeness can affect performance, which in a medical setting could be critical for the care of patients. Dr Arieh Riskin, director of the Neonatal Intensive Care Unit at Bnai Zion Medical Centre in Haifa in Israel, has experienced a number of incidents himself. This prompted him to carry out his own research evaluating exactly what impact rudeness can have on medical staff.
Breast Milk Pasteurisation
The World Health Organisation recommends that babies should be fed exclusively on breast milk for the first six months of life, and that mothers should continue to breastfeed until the child is two. But this is not always possible for women who have to return to work soon after the birth of their baby. In Bangladesh, where child under-nutrition is a major problem, a new solution is being offered to help mothers working in garment factories feed their babies breast milk for longer. The BBC's Akbar Hossain reports.
Standing Desk Experiment
Some claim sitting is so bad for you that it is the new smoking. That might be a bit extreme, but there is evidence that standing burns extra calories which might protect health in the long-term. To test this for herself, Claudia was set up with her own standing desk experiment in the BBC office. At the start of the experiment, Stacey Clemes from Loughborough University took various physiological measures including Claudia's blood pressure, body fat percentage, weight and blood glucose levels. Five weeks later, Stacey came back to retest those measures and to reveal the results. Has all that standing made a difference to Claudia's health?
(Photo: NHS satff monitor a child patient. Credit: Seyllou Diallo/AFP/Getty Images)
Last on

Christmas Eve 2015
14:32

GMT
BBC World Service
East and Southern Africa, East Asia, Europe and the Middle East, South Asia & West and Central Africa only