Main content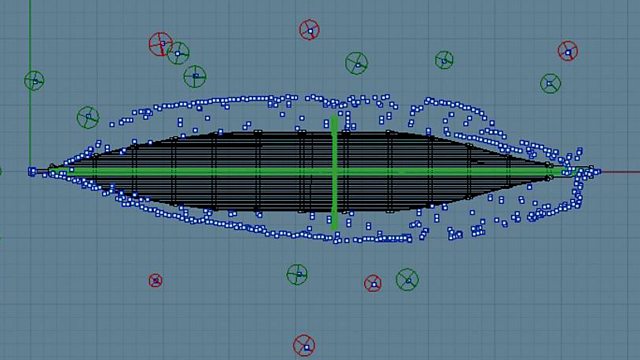 The Past, Present and Future of Shipping
Underwater archaeologist Peter Campbell, biology professor Alex Rogers and naval architect Oskar Levander discuss shipping with ocean-going scientist Helen Czerski.
Ocean-going scientist Helen Czerski is joined by underwater archaeologist Peter Campbell who leads a team which recently discovered an unprecedented 22 shipwrecks around a small Greek archipelago; conservation biology Professor Alex Rogers who says that the beautiful but fragile habitats in the depths of the high seas are under increasing threat from destructive deep-sea bottom trawling; and naval architect Oskar Levander who contends that automated and unmanned ships will dominate 21st century oceans.
(Photo: Computer image map of an ancient shipwreck using rhinophoto 3D. Credit: Peter Campbell/ East Carolina University)
Last on
BBC World Service
Australasia
Peter Campbell
Peter Campbell is an underwater archaeologist who focuses on underwater caves, sunken cities and shipwrecks, Peter combines the high-tech with traditional archaeological methods to uncover the secrets of the maritime past.  He is the archaeological director for the Albanian Centre for Marine Research and head underwater archaeologist for the Cave Archaeology Investigation & Research Network. Peter is also a PhD student at the University of Southampton's Centre for Maritime Archaeology where he is researching a thesis on "innovation and technological change through the archaeological record".
Alex Rogers
Alex Rogers is a Professor of Conservation Biology at the University of Oxford with special interest in the deep sea, particularly seamounts, cold-water corals and chemosynthetic ecosystems. Alex is also a Commissioner for the International Commission on Land Use Change and Ecosystems for the Global Legislators Organisation for a Balanced Environment (GLOBE International), the Marine Invertebrate Red List Authority for the IUCN Red List (Species Survival Commission) and the Scientific Director of the International Programme on State of the Ocean (IPSO).
Oskar Levander
Oskar Levander is VP for Innovation, Engineering & Technology at Rolls-Royce Marine. He has also worked for the Finnish marine engineering firm Wärtsilä where he held various roles, most recently as Director, Concept Design, Marine Lifecycle Solutions. Trained as a naval architect, Oskar has been working mostly on the development of new ship design concepts and propulsion solutions for many different ship types. He has also been deeply involved in the development of more energy efficient ships and an active force in promoting the marine use of LNG.
Sixty Second Idea to Change the World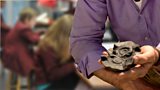 Peter Campbell suggests getting rid of school books and instead giving students a Rosetta stone, a Roman spear, or moon rock.  The most popular exhibits in the British Museum are those that allow people to touch historical artefacts. Interaction with objects allows us to put ourselves in other people's shoes, feel what is real, evaluate narratives, and it captures audience's attention longer than written texts.
Broadcasts
BBC World Service

except Americas and the Caribbean, Australasia & News Internet

BBC World Service

Americas and the Caribbean

BBC World Service

except News Internet

BBC World Service

Australasia

BBC World Service

except News Internet

BBC World Service

Australasia