Main content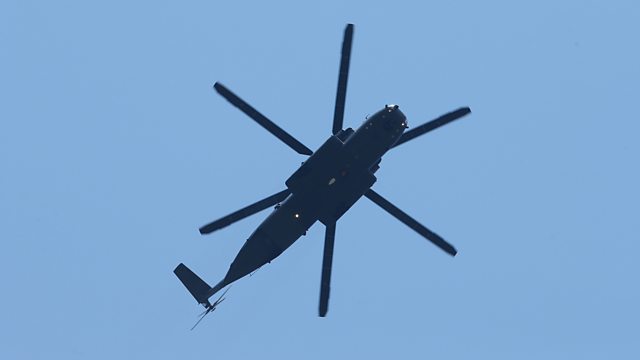 Should Governments Drop Money Out of Helicopters?
We examine one crazy-sounding but very serious idea to prevent a low- or no-growth future.
Imagine waking up one morning to the sound of a helicopter overhead. You look out and see that packages are being dropped in front of the homes of everyone on your street. You race downstairs, and tear open your package. Inside? Exactly $10,000 in new bills. A gift of freshly-printed money from your government – no strings attached. What would you do? Economists hope you would go out and spend – and that your spending would help kick start the post-industrial economies which many fear are grinding, inexorably, to a complete halt.
We explore whether so-called "helicopter money" (more likely, money would simply be wired to your account) really is a solution to the problem of a low- or no-growth future. Our expert witnesses include: Adair Turner, the former head of Britain's Financial Services Authority, who is prescribing just such economic medicine; Mohamed El-Erian, chairman of President Obama's Global Development Council; Professor Barry Eichengreen of Berkeley University in the United States and Richard Koo, formerly of the Federal Reserve Bank of New York and an economic advisor to successive Japanese governments. Presented by Linda Yueh.
(Photo: Helicopter at G7, Credit: Getty Images)
Last on
BBC World Service
except News Internet
Broadcasts
BBC World Service

Americas and the Caribbean

BBC World Service

Online, East Asia & UK DAB/Freeview only

BBC World Service

South Asia

BBC World Service

Australasia

BBC World Service

East and Southern Africa

BBC World Service

Online & UK DAB/Freeview only

BBC World Service

Europe and the Middle East, East Asia, East and Southern Africa, South Asia & West and Central Africa only

BBC World Service

Americas and the Caribbean, Online, Europe and the Middle East & UK DAB/Freeview only

BBC World Service

Australasia, East Asia, South Asia & West and Central Africa only

BBC World Service

except News Internet