Main content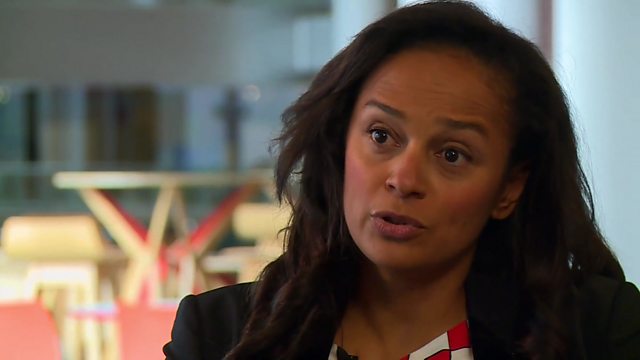 Isabel dos Santos: "What I have achieved is through merit"
Isabel dos Santos is the eldest daughter of the Angolan president and said to be the richest woman in Africa, worth an estimated US$3.3billion. The BBC's Tanya Beckett asks: what does she say to critics who claim she got rich through her father's influence in Angola's oil industry. Part of the BBC's 100 Women series.
Listen to the full video on Focus on Africa, 27 November 2015, 1500GMT.
Duration:
More clips from Focus on Africa