Main content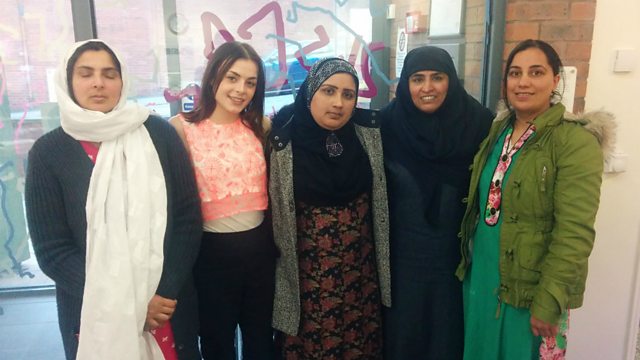 Domestic violence victim 'beaten for not having a son'
Two domestic violence victims discussed their experiences at a charity to help abused women, Apna Haq in Rotherham, which is at risk of closure.
A victim of domestic abuse has told BBC Radio 5 live how she was beaten by her husband because she had only given birth to daughters, rather than the son which her husband wanted.
The woman, Farzana, shared her story with 18-year-old Rayna Holden, who was herself beaten unconcscious in a pub car park by her then boyfriend. Farzana decided to speak out in order to publicise a refuge that's at risk of closure, Apna Haq in Rotherham.
Rayna visited Apna Haq for 5 live to find out more about the centre, which particularly focusses on helping women from ethnic minorities who are in abusive relationships. It has now been told that its £145,000-a-year contract for providing domestic abuse support is not being renewed from April 2016. The charity is currently looking for new sources of funding.
Farzana said that Apna Haq was vital in helping her and her daughters escape the abusive relationship. She didn't know any English, and struggled to get the help she needed until she found the centre.
She added that "they don't like daughters" in her culture, which meant her husband beat her for not giving birth to a son.
This clip is originally from 5 live Daily on Thursday 26 November 2015.
Duration:
More clips from In Short