Main content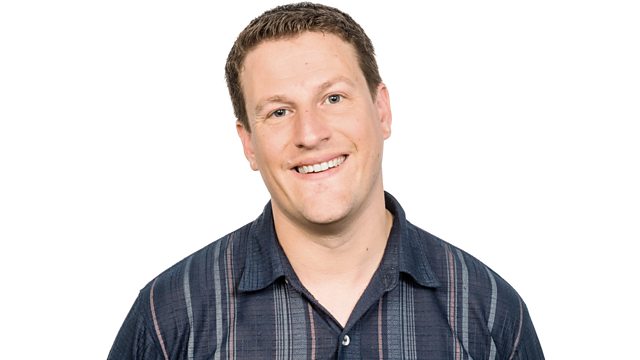 Andrew Marston introduces Cherryshoes (Hay-on-Wye)
Unsigned, undiscovered & under-the-radar music, as recorded at the Conquest Theatre in Bromyard.
Last on
Music Played
Christmas Single

Sons of Beaches

Santa I've Been Good This Year

Performed at Lakefest

Wyynona Ryyder

Lamb From A Mother Sheep

Performed at the Bewdley Festival

Reuben Buffong

Changes (Like Is A Book)

Performed at the Wychwood Festival

Tom Forbes

Stay For Alice

Performed at the Worcester Music Festival

In session at the Conquest Theatre in Bromyard

Christmas Single

Carol Lee Sampson

Saviour

Performed at the Bewdley Festival

Performed at Lakefest

Alex Rainsford

Better Man

Appleby Kinsey

Built To Last

Appleby Kinsey

Let This Die

Christmas Single

Robert Plant

&

Alison Krauss

Light Of Christmas Day

In session at the Conquest Theatre in Bromyard
In session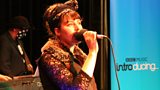 Cherryshoes are a five-piece experimental band from Hay-on-Wye.
 
Apart from their lead singer, they all like to remain anonymous - and even wear masks, on stage, to hide their faces!
 
In their own words: "We're boiling up a powerful and heady mix of magical mercurial disharmony, persistent pulsating rhythm and an extraordinary spellbinding vocal".
 
The collective were united by the spirit of the singer's hill-farming, street-fighting, glam-rocking, crossdressing biker uncle - who's sadly no longer with us.
 
They sing about mad pre-madonnas, real life vampires, wild horses, obsessional love and stalking, all of which will appear on their new album recorded by Jim Eliot - the man who produces Ellie Goulding, Will Young, Kylie Minogue, Rae Morris and Olly Murs.
 
All of our live studio sessions and festival gigs since 2005...
Tourism Superstar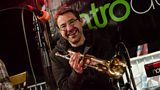 One of the people who helped to rescue the Upton Blues Festival from floods and the recession has become Worcestershire's Tourism Superstar.
 
Festival chairman Oliver Carpenter was nominated by Visit Worcestershire to recognise the amount of people he's brought to the county. 
 
Listen to some of our favourite interviews...
Live music & Christmas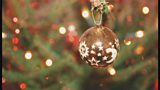 In 2015, as we celebrated 10 years of supporting the very best unsigned, undiscovered & under-the-radar music, we continued to take the show on-the-road to some of the biggest events and most happening places in Herefordshire & Worcestershire.
 
This week, hear some of the performances we recorded at the Bewdley Festival, LakeFest near Evesham, The Worcester Music Festival, The Conquest Theatre in Bromyard and at the Wychwood Festival - including new recordings from Bromsgrove's Alex Rainsford and Ledbury's Appleby Kinsey.
 
Oh - and we've got some festival tracks thrown in good measure!
 
Check out our local festival guide... 
BBC Introducing in Bromyard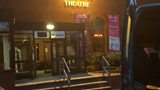 The last series of sessions we're broadcasting this year were recorded at the Conquest Theatre in Bromyard.
 
If you've only ever driven through the town before, it's on Nozstock Street!
 
The Conquest has been hosting events at its Tenbury Road location for the last 21 years - but they'd been campaigning for a facility like this since the 50s, according to the records book!
 
Originally, events had been held in an 'old tin hut' which had been built in 1919 by the Royal British Legion.
 
But eventually they decided an all-singing, all-dancing venue was what the town needed.
Reviews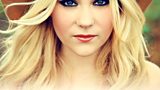 Mick Ralphs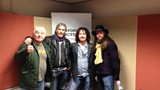 As well as supporting the very best unsigned, undiscovered and under-the-radar music from Herefordshire & Worcestershire, we like to talk about our success stories too.
 
Maybe even learn the odd trick, in the process, about making it big in the music business.
 
Mick Ralphs is one such person - famed for his time with Jimmy Cliff, Mott The Hoople and Bad Company.
 
Hear his story on this week's show.
 
A local history of great gigs and musical legends...
Features
In the news: The Droitwich pensioner who drove his neighbours to distraction by playing an Animals track over and over again.
In the gig guide: What's on in Herefordshire & Worcestershire.
Monthly roadshows
If you run a venue or you're a music promoter, then we want to hear from you!
Since the beginning of 2011, we've taken our BBC Introducing show out on-the-road to various areas across our patch to bring people a flavour of the local music scene. 
Every month, we rock up at a different venue with a pile of microphones, cables and recording equipment along with several vans full of enthusiastic musicians! 
As well as the bands being able to invite an audience, we also bring along a number of music industry professionals to comment on the live acts. 
We tend to host our sessions on evenings/weekends is because it's normally a quiet time for venues - so effectively you get a free gig curated with the best bands (from the thousands who have submitted their music to us), full tech provided, plus 
tonnes of publicity from the bands and the radio station
 - so effectively you just need to open your doors! 
To get involved, email 
introhw@bbc.co.uk
Broadcast