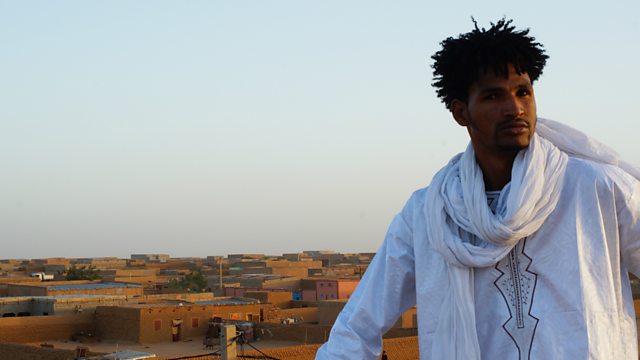 Inspired by Jimi Hendrix and the blues
What's the link between the American singer-songwriter Prince and central Niger ? The answer: Purple Rain. That's the title of the semi-biographical 1984 film staring Prince. And it has now been re-made in Agadez, Niger.
It's called 'Rain the Color of Red with a Little Blue in it'. That's because there's no word for purple in Tamasheq, the Tuareg language which the film is shot in. Mdou Moctar, a musician from Niger, plays the lead role in the new film. He spoke to Newsday about his role and what inspired him to pursue a life in music.
(Photo: Mdou Moctar. Credit: Christopher Kirkley)