Main content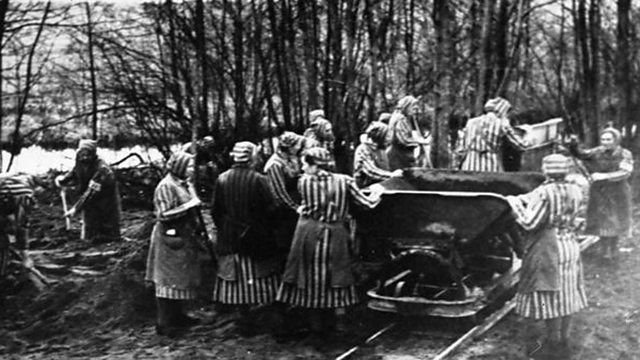 Surviving Ravensbruck
The story of a survivor of Ravensbruck, the Nazis' only concentration camp specifically for women.
Photo credit: Das Bundesarchiv
In November 1938, the SS commander Heinrich Himmler ordered the construction in Nazi Germany of the only concentration camp built specifically for women. It would be called Ravensbruck. Selma van der Perre tells Witness about the horrors of life in Ravensbruck, including experiments on women and children, and how she survived.
Photograph: women at Ravensbruck concentration camp (Credit: Das Bundesarchiv)
Last on
Broadcast

Featured in...
History as told by the people who were there. All the programmes from 2015

Witness to more than 50 events in a momentous global conflict