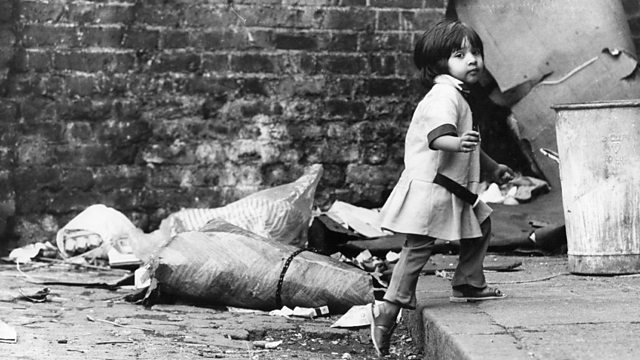 Home - Bangladesh
Three women from the Bangladeshi diaspora in east London discuss life in the UK - their arrival in the 1970s and life for their younger contemporaries.
Aasmah Mir hosts an intimate and revealing discussion between three women from the Bangladeshi diaspora in east London. Shaheen Choudhury Westcombe arrived in Britain in 1972 as civil war raged back home in Bangladesh. She was the first woman to train as an architect in Bangladesh but ended up helping her community in the UK through her work for local government. Joining her is 44-year-old Shamshia Ali, who works for a number of Bangladeshi women's groups, and 27-year-old Shanaz Begum from the Mulberry School for Girls in Tower Hamlets.
(Photo: A child in Brick Lane in the East End of London near Whitechapel, 1979. Credit: Evening Standard/Getty Images
How young women from the British Bangladeshi community manage to avoid being stereotyped
Broadcasts

100 Women 2017: Who is on the list?