Main content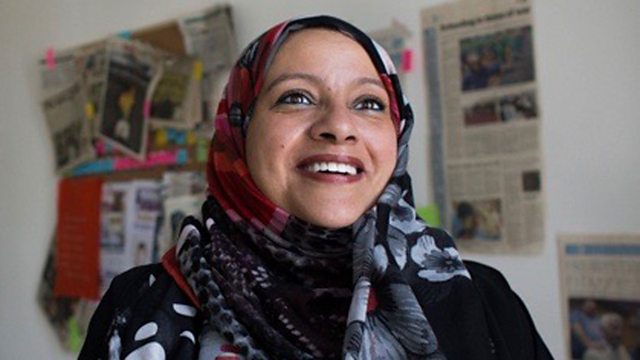 Saudi's First Female Editor-in-Chief
Somayya Jabarti is editor of the Saudi Gazette, an English-language daily based in Jeddah. It is rare for women to be promoted to such a public position in Saudi Arabia.
Somayya Jabarti is the editor-in-chief of the Saudi Gazette, one of the biggest English-language dailies in Saudi Arabia. As the first female editor of a major publication in the country, she has risen to the top in a society with very few female leaders. Somayya is one of the BBC World Service's 100 Women - a project which recognises the achievements of women across the world.
Cameraman John Aitchison has devoted his life to making films about wildlife in some of the world's most inaccessible places. But now he is worried that the footage he has shot may be the last sight we have of some species. In his new memoir, he warns of the effect that climate change is having on the natural world. The list of animals that John has filmed is impressive, including polar bears, tigers, seals and sharks.
Twenty years ago this month, the war in Bosnia officially ended, with the signing of the Dayton Peace Agreement. It brought to an end three years of violence between Serbs, Croats, and Bosnian Muslims. The worst single incidence of killing was the massacre of some 8,000 Muslim men and boys by Serb forces outside the town of Srebrenica in July 1995. Ahmed Ustic is a survivor of that massacre. He was just 19 years old at the time. Today he is one of the few Muslims who have returned to the now Serb-dominated town of Srebrenica - where he runs a hairdressing salon. Jo Impey went to meet him there.
Emicida is one of Brazil's most popular rappers. His music has been influenced by growing up amongst violence and racism in the outskirts of Sao Paulo, as he explained when he spoke to our reporter Julia Carneiro.
(Photo: Somayya Jabarti, courtesy of S. Jabarti)
Last on
BBC World Service
East Asia & South Asia only
Broadcasts
BBC World Service

except East and Southern Africa & West and Central Africa

BBC World Service

East and Southern Africa

BBC World Service

except Americas and the Caribbean & Australasia

BBC World Service

Australasia

BBC World Service

Americas and the Caribbean

BBC World Service

East Asia & South Asia only