Main content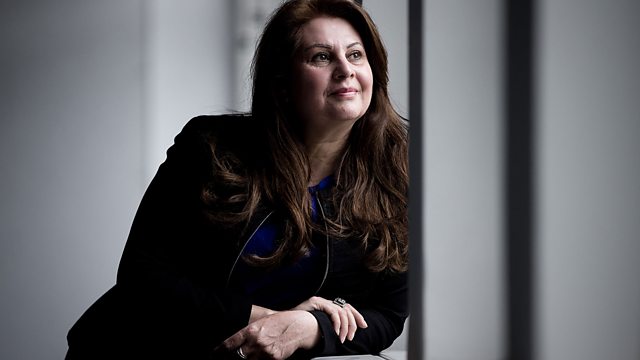 Peshmerga Fighter to Women's Campaigner
Iranian born Diana Nammi tells us how she stumbled across the problem of so called honour killings in the United Kingdom when her translator disappeared.
Diana Nammi was born into a Kurdish family in Iran. After the Islamic Revolution of 1979 she was targeted by the authorities and ended up fleeing the mountains and joining the struggle for Kurdish independence, fighting with the Peshmerga for twelve years. She now lives in the United Kingdom, where she has become a high profile campaigner against so called honour killings.
One of the rock band Pink Floyd's best known albums is The Wall - which carries a strong anti-war message. First issued in the 1970s, it was revived as a spectacular live show by the band's former guitarist and singer Roger Waters in 2010. Now a film of that tour is being released. It also includes footage of a personal pilgrimage that Roger made to France and Italy to visit the graves of his grandfather - who died in the First World War and his father - who died in the Second. Roger spoke to the BBC's Samira Ahmed about the experience of making the film.
Lots of us might keep a diary or post updates about our lives on social media, but not many people go as far as Morris Villarroel. A university professor from Madrid, Morris has been recording his life in intricate detail for the past five years. He carries a notebook with him at all times but has now started wearing a camera which takes photos every thirty seconds. He tells Matthew Bannister why he does it.
Sonita Alizadeh is originally from Afghanistan. She grew up in Iran after her family fled there to escape violence. She tells Matthew how she escaped an arranged marriage by singing about it...via rap!
(Picture: Diana Nammi. Credit: Charlie Forgham-Bailey)