Main content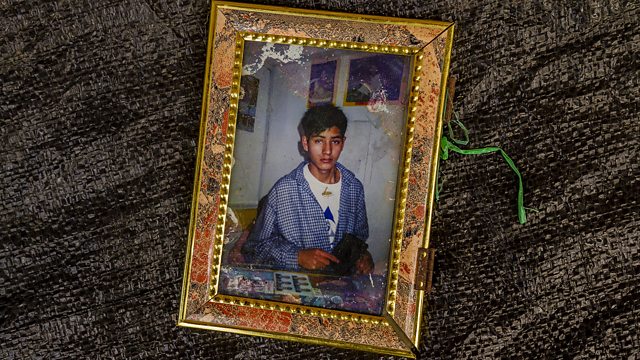 The Drug Mules of the Andes
Peru's drug 'mules' - the youngsters who hike cocaine from a tropical valley up to highland towns in the Andes, and out towards the border with Brazil.
Peru is the world's largest producer of cocaine. A staggering one-third of it travels on foot, on the backs of young men like Daniel. He is 18, full of bravado, and claims he does this work so he will be able to go to university and take care of his family. Daniel is one of thousands known as 'mochileros' - backpackers, in Spanish - who hike their illicit cargo from the tropical valley where most of Peru's coca is produced, up to Andean towns, out towards the border with Brazil, and to clandestine airstrips.
The 'mochileros' are mostly young men from isolated, peasant villages. They have grown up in coca-growing communities that suffered some of the worst atrocities of Peru's dirty war with Shining Path guerrillas in the 1990s. All of them do it for the money – payments of hundreds of dollars in a region where the incidence of poverty is more than twice the national average.
It is a perilous occupation. Armed gangs, a re-emerging Shining Path, the military and police all conspire to stop or control the trade. Daniel says that on every trip he makes, three or four young men will die. Highland prisons are bursting with mochileros who were caught, but in many ways they are the lucky ones - others die on the trails, their bodies devoured by wild animals.
The Drug Mules of the Andes tells the story of the 'mochileros', their families and the Peruvian authorities charged with interdiction.
(Photo: Alain Leon, a 23-year-old who was killed on the mochilero trail)
Broadcasts
BBC World Service

except Americas and the Caribbean, Australasia, East and Southern Africa & West and Central Africa