Main content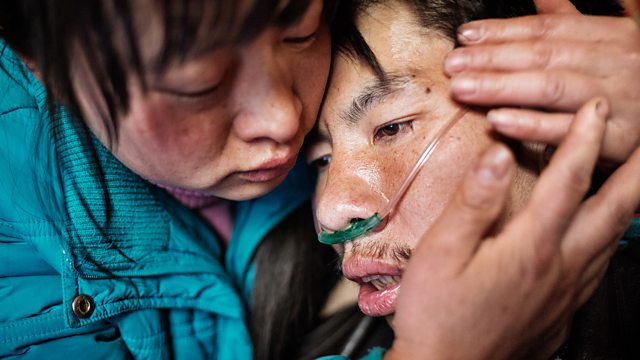 'You Have to Help Him, He's Dying'
Sim Chi Yin faced a dilemma after she photographed a Chinese gold miner on the brink of death. She tells Matthew Bannister why she crossed the line from observer to life saver.
When photojournalist Sim Chi Yin from Singapore began to document the lives of Chinese gold miners, she never expected that she would become closely involved in the life of of her subjects. Former gold miner He Quangui had contracted silicosis - a lung disease that leaves sufferers desperately struggling to breathe. As Chi Yin got closer to He Quangui and his family, she found herself crossing the line from objective observer to life saver.
The traditional life of a Maasai warrior in Kenya involves learning how to hunt and herd cattle. One group of Maasai warriors have now learnt a surprising new skill - playing cricket - and they have formed a team. We hear from their captain, Sonyanga Weblen Ole Ngais.
Celebrated Israeli singer, Chen Reiss had an interesting role during her military service - she was the army's soprano. She now has an international fan base that includes the Pope who she performed for last year.
(Picture: Mi Shixiu (left) holds her husband He Quangui (right) as he struggles for breath. Credit: Sim Chi Yin)