Main content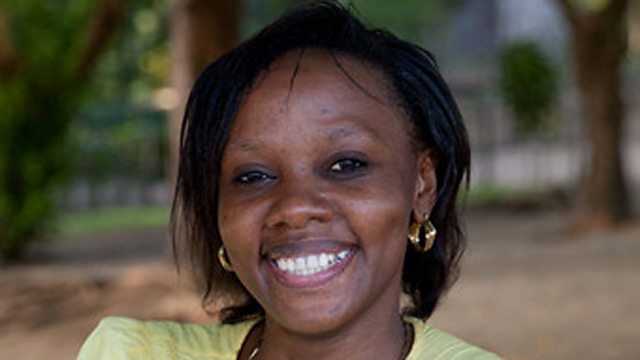 Kenya's Pollution Whistleblower
The Kenyan woman who led a campaign to save her community from deadly pollution and Rolling Stones guitarist Keith Richards explains his unique style.
In 2007 Phyllis Omido began working in the offices of a factory in Mombasa which melted down old batteries for use in solar panels. Soon after she started the job, her baby son fell ill. As she desperately tried to find out what was wrong, she stumbled across a pollution problem which was affecting the lives of people who lived near the plant. At great personal cost, she quit her job to take on the company - and the government. Now she's won the prestigious Goldman environmental prize for her campaign.
Pollsmoor prison in Cape Town is one of South Africa's toughest jails. It's notorious for once housing Nelson Mandela and today holds some of the country's most dangerous criminals. What an unlikely place, then, to find a group of actors from Norway. Since 2012, they've been invited by the prison to help rehabilitate inmates through drama. The project is called "Help! I am free" and culminates with prisoners performing to the public at a theatre in the city centre.
Kim Chambers has undertaken some of the most challenging swims in the world. Whether forging through shark infested waters - or braving stings from 200 jellyfish, nothing seems to put her off. Her achievements are all the more surprising, because eight years ago she suffered a terrible accident.
If one living person could be said to personify rock and roll then it is surely The Rolling Stones' guitarist and songwriter Keith Richards. He's been making music and causing havoc for over half a century and now he has a new solo album called "Crosseyed Heart", his first in twenty three years.
Picture: Kenyan Phyllis Omido, recipient of the Goldman Environmental Prize, 2015.
Credit: Goldman Environmental Prize.