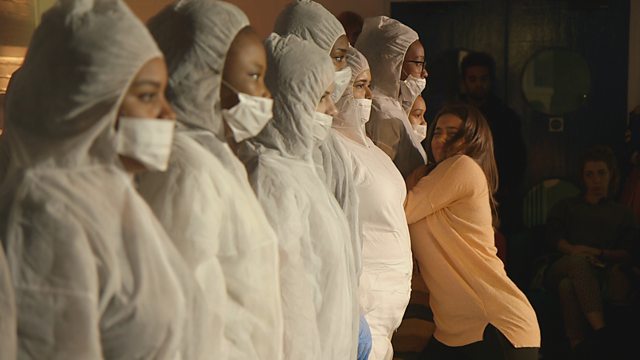 Safina Al-Hayat (Life Boat)
Safina Al-Hayat, or Life Boat, is the third production by the Paper Project. London's Ovalhouse has helped develop this group of young migrant artists to create inspiring and innovative cross-arts performances.
Safina Al-Hayat was created in response to events unfolding across the Mediterranean and Europe. The group work democratically to create each new work, with someone offering an idea as a starting point.
"I think theatre and the arts have many different roles for young people," says producer Stella Barnes. "It's particularly powerful when you are working with a community that are excluded or experience a lot of injustice or a lot of barriers to participation. It allows them a voice through creativity."
Ovalhouse has been working within the refugee, asylum seeker and migrant community for more than ten years. The group explores the issues and experiences of migration, in particular, the trafficking of young people and the human rights of undocumented children.
Safina Al-Hayat was performed and devised by Soli Ahmed, Temor Al Kaisi, Resa Gashi, Tamara Brenlla, Victor Rios, Hassan Al Mousaoy, Lauren Nathan-Brown, Roma Brown, Jasmine Francois. With music by Rosa Brook.
Featured in...
A season of films exploring theatre in refugee, migrant and asylum-seeking communities.