Main content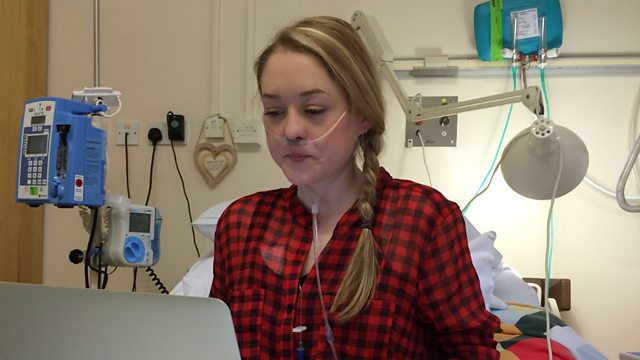 Organ donation: The long wait
A woman on an organ transplant waiting list has said "not knowing what will happen" is one of the most frustrating things about waiting for surgery.
Kimberly Chard, 31, has Cystic Fibrosis and is waiting for a double lung transplant in a hospital in Wales.
Speaking to BBC Radio 5 live's Mark Hutching's she said, "I want to be able to live and not have to think about my funeral".
From next month, Wales will become the first country in the UK to introduce a 'presumed consent' system for organ donation. That means doctors will be able to take organs from anyone who dies, unless they have opted out or their relatives object to the donation.
Kimberly believes that a 'hard opt-out' system, which would stop relatives from blocking an organ donation, would be "amazing" but appreciates that this might be difficult for relatives of the donor.
This clip is originally from 5 live Breakfast on November 5 2015.
Duration:
Featured in...
The best current affairs interviews, insight and analysis from BBC Radio 5 live.