Main content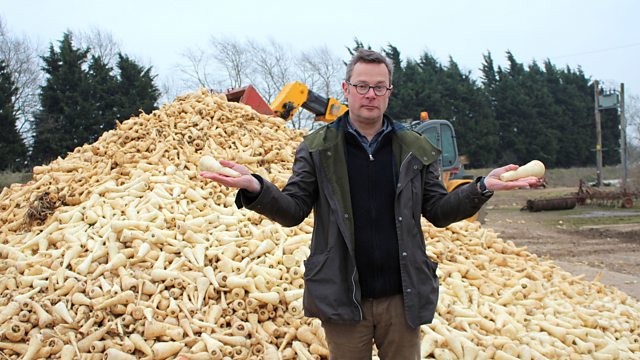 Hugh Fearnley-Whittingstall's war over wonky veg
Common sense and a relaxation of cosmetic standards in supermarkets is needed to tackle "the madness" of tonnes of "nearly perfect" vegetables not making it to supermarkets, said Hugh Fearnley-Whittingstall.
The television chef saw skip-loads of parsnips being thrown away, some because there were deemed to be a few millimetres too wide.
"What we really we need is a relaxation of the cosmetic standards so that the almost perfectly straight ones get through" said Hugh Fearnley-Whittingstall.
In a new BBC TV series the television chef investigates how much food supermarkets, fast food chains and we at home, are wasting.
Duration: