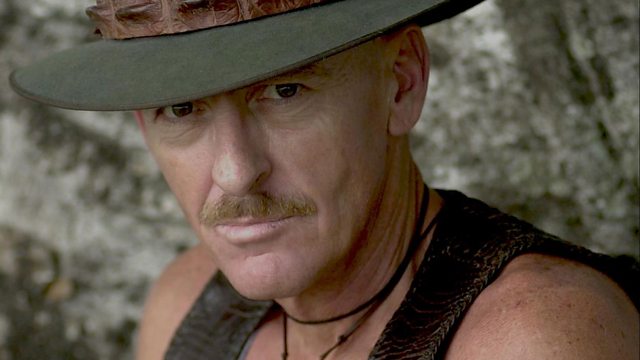 Hunting Australia's Giant Crocodiles
In the billabongs of Australia's Northern Territory 57 year old Mick Pitman is known simply as Crocodile Mick. Mick is a veteran crocodile hunter, called in by farmers to deal with crocodiles that are attacking their cattle. He is currently tracking what he thinks could be a world record sized crocodile that has been killing two cows a week.
Syrian artist Amjad Wardeh, who went from making abstract oil paintings to drawing cartoons, as his own way of fighting against the regime that he says has forced him out of his home. He showed reporter Lucy Knight his work.
From the Burj Khalifa in Dubai to the Sears Tower in Chicago and the Eiffel Tower in Paris, think of a tall building and Alain Robert has probably climbed it… and often with no ropes, harness or permission from the owners. The Frenchman is known as the Human Spiderman.
Daniel Edozie was just eleven years old when he found himself homeless on the streets of the American city of Los Angeles. But now aged 23, he's turned his life around and has just been signed to play for the Bristol flyers basketball team in the West of England.
Last on
Tue 10 Nov 2015
06:06

GMT