Main content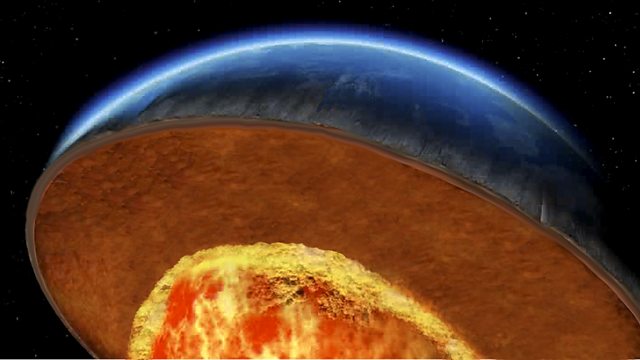 Core: A Journey to the Centre of the Earth
What lies at the heart of the universe and the core of the earth itself? With Arif Babul, Anna Frebel and Paul Savage.
How startling discoveries about the core of the earth and the oldest star yet known help us understand our place in the grand scheme of things. Tim Marlow and the astrophysicist Arif Babul, the astronomer Anna Frebel and the earth scientist Paul Savage go on a quest to find the core or centre.
(Photo: a split Earth showing a molten core)
Last on
BBC World Service
Australasia
Arif Babul
Professor Arif Babul is a Professor with the Department of Physics & Astronomy at the University of Victoria Faculty of Science in Canada. He is a specialist in theoretical cosmology and studies the origins of structure in the universe and how galaxies are formed. He develops theories about how the universe evolved and tests them with computer simulations. He also explores how our universe evolved from an extremely smooth state into a rich network of galaxies.
Anna Frebel
Professor Anna Frebel is Assistant Professor in the Astrophysics Division of the Department of Physics at the Massachusetts Institute of Technology (MIT) in the USA. Anna is credited with discovering several of the oldest and most primitive stars using the world's largest telescopes. As one of the world's leading researchers in this field, Anna Frebel  has "excavated" sections of the night sky in the hunt for these extremely rare relic stars—some of which have been shining for more than 13 billion years. Her book 'Searching for the Oldest Stars: Ancient Relics from the Early Universe' examines these phenomena.
Paul Savage
Dr Paul Savage is the Marie Curie Research Fellow in the Department of Earth Sciences at Durham University in the UK as well as an Honorary Research Fellow at the University of St. Andrews. Dr Savage's research has shown for the first time there are vast amounts of sulphur in the earth's core. Dr Savage explains how solid geochemical evidence supports this, lending weight to the theory that the Moon was formed by a planet-sized body colliding with Earth. He says the key to confirming this lay in measuring the isotope ratios of elements (isotopes are atoms of the same element with slightly different masses) in the mantle, and comparing these to certain meteorites, which are believed to be the best match to Earth's original composition.
60 second Idea to Change the World: Turn all the lights off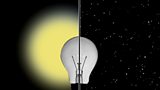 In our Sixty Second Idea to improve the world, the astronomer Anna Frebel suggests that once a year the entire earth should switch off all the lights, so that we can truly marvel at the universe.

Photo/illustration: Shan Pillay
Broadcasts
BBC World Service

except Americas and the Caribbean & Australasia

BBC World Service

Americas and the Caribbean

BBC World Service

Australasia

BBC World Service

Australasia