Main content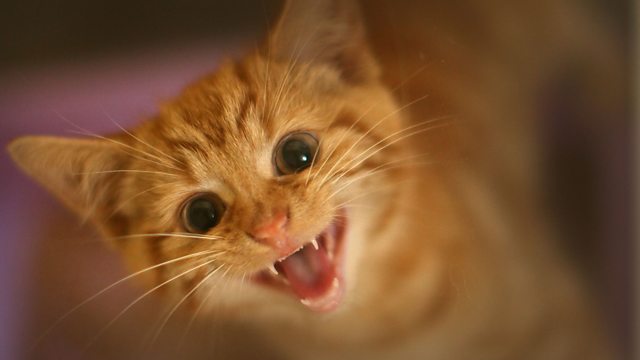 Is your cat trying to kill you?
Don't be fooled by their calm exterior, research has shown that our beloved domestic cats share the same "killer instinct" as lions and wildcats.
Dr Max Wachtel, said cats are "little aggressive predators" and just like lions they are "neurotic, impulsive and dominant".
The American psychologist said that whilst domestic cats might be cute, "they could turn at any time, so be careful".
This clip is originally from 5 live Breakfast on November 1 2015.
Duration:
Featured in...
The best current affairs interviews, insight and analysis from BBC Radio 5 live.