Main content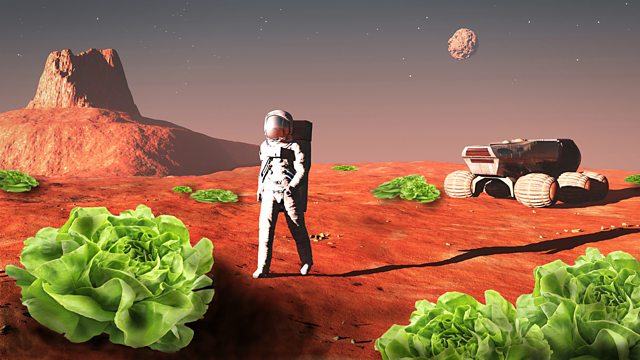 Food on Mars!
As the pressures on earth intensify, will growing food in space become our only option?
What would it take to grow food on a new planet? This week the Food Chain comes from the future. A world where our natural resources have become increasingly taxed and our demand for food dramatically increased. We look at the science that is being developed to grow food in space, and ask- why are we obsessed with farming extra-terrestrially?
Take a journey through time and space where we learn about recycling our waste-water, locking seeds away in a vault to protect their genetic bio-diversity, and hear how menu fatigue may be the biggest obstacle to our future careers as space farmers.
(Photo: Astronaut on Mars with lettuces. This is a composite image, Credit: Thinkstock)
Featured in...
The eclipse, visionary astronomers and our fascination with the cosmos

A selection of unforgettable listens from the year