Main content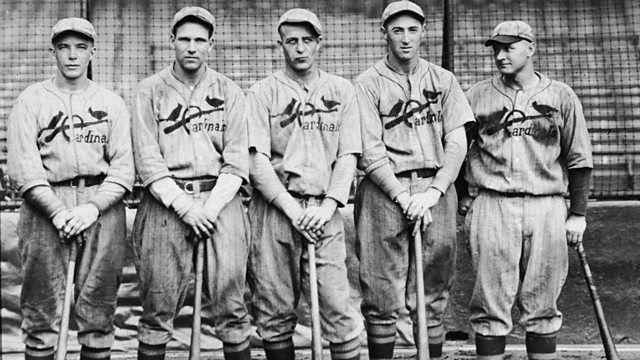 Baseball's Field of Screams
There is nothing spookier than the sport of baseball!
Sarah Mulkerrins speaks to Mickey Bradley, co-author of "Field of Screams", who has documented over 100 supernatural stories from some of the biggest names in the game.
From ghosts and ghouls to curses and hoodoos, it's no coincidence the World Series is played on Halloween!
PHOTO: American baseball players of the 1926 St. Louis Cardinals, (left to right) outfielder Taylor Douthit (1901 - 1986), infielder Lester Bell (1901 - 1985), infielder Jim Bottomley (1900 - 1959), outfielder Chick Hafey (1903 - 1973), and catcher Bob O'Farrell (1896 - 1988), who will go on to play and beat the New York Yankees in the World Series, Fall 1926. (Photo by Hulton Archive/Getty Images)
Duration:
More clips from Sportshour