Main content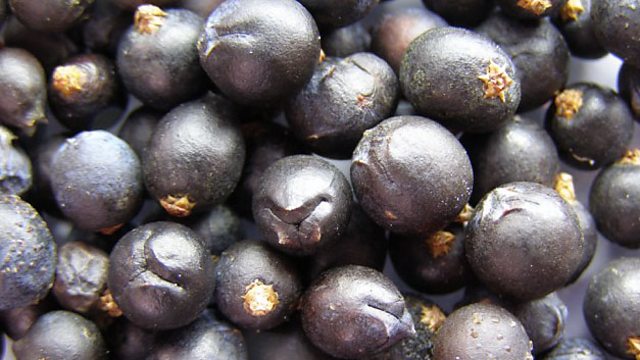 Could there be a gin shortage?
The juniper berry, which grows in the Highlands and is used to flavour certain gins is under threat from a fungal disease and is said to be in a "critical state".
Simon Fairclough from Gin Club Scotland said that the news was "worrying" and that 25% of natural stocks in Scotland have been lost already.
However, there is no need to start panic buying just yet, Simon added that "remarkably few" gin's actually use juniper berries from the Highlands although those that do use it are "really lovely".
The Plantlife survey found that 63% of bushes in Scotland were found to be infected with the fungus, phytophthora austrocedrae.
This clip is originally from 5 live Breakfast on October 29 2015.
Duration: