Main content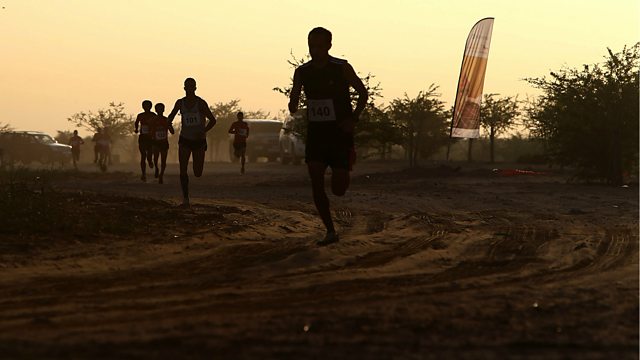 Gulf Heat Waves
Heat Waves in the Gulf, Alien Life, Kenya Muslims.
A new study says that the Gulf region will soon get so warm that simply being outside for a few hours could threaten human life. Newsday spoke to one of the report's authors, professor Elfatih Eltahit of the Massachusetts Institute of Technology (MIT)
Scientists in the US may be on their way to finding alien life in space. A group of astronomers investigating unusual data from a telescope say that the flickering from a star they call KIC 8462852 could point to alien mega-structures. We speak to Andrew Siemion, director of the Search for Extraterrestrial Intelligence Research Center at the University of California, Berkeley
Muslim leaders in Kenya say they will petition the United Nations to carry out an inquest into reports of extra-judicial killings and the disappearance of Muslim youngsters in the country. The BBC's Abdullahi Abdi explains more.
(Photo: Athletes take part in the Dubai Desert Triathlon 2014, in Dubai. Credit: AFP/Getty Images)