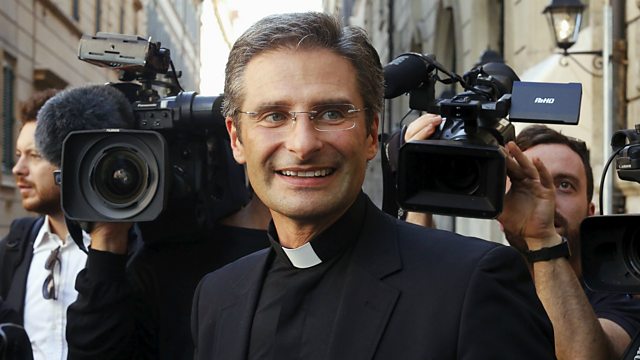 Gay Catholics and Zuma Painting
A senior Vatican priest, stripped of his post after admitting being in a gay relationship, has accused the Roman Catholic Church of making the lives of millions of gay Catholics "a hell".
South Africa President Jacob Zuma's son Edward has reacted angrily to a controversial painting depicting the president raping a woman. We speak to Ayanda Mabulu, the artist behind the controversial artwork.
(Photo: Krzysztof Charamsa, the senior Vatican priest stripped of his post after admitting being in a gay relationship.
Credits: Reuters)
Last on
Wed 28 Oct 2015
16:06

GMT