Main content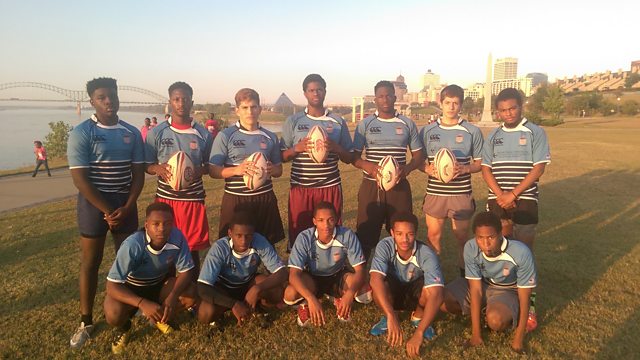 Why rugby is helping teenagers in inner-city Memphis
It might not be the first sport you would associate with the United States, but rugby has transformed the lives of some teenagers living in inner-city Memphis, Tennessee.
Non-profit organisation Memphis Inner City Rugby was setup by college graduates Shane Young and Devin O'Brien in 2012 to bring low-income players to the sport and boost their aspirations.
More than a quarter of residents in Memphis live in poverty and unemployment is higher than the national average, University of Memphis statistics show.
Soulsville Charter School pupil Anthony Theus says the sport has helped him control his anger and he is currently being recruited by colleges to play rugby.
Dezairco Harris, from Freedom Preparatory Academy, added that his school performance had improved since he joined his team four years ago.
This clip is originally from 5 live Daily on Monday 19 October 2015.
Duration: