Main content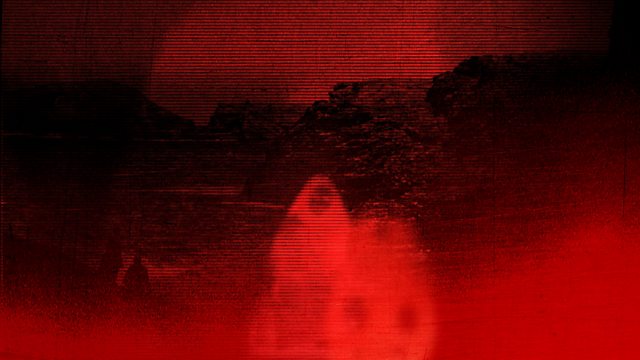 Ring in 3D Sound
The enhanced, uber mix of the psychological horror about a video tape that causes death. By Koji Suzuki. Starring Eve Myles and Matthew Gravelle. Best experienced with headphones.
This is the specially enhanced version of Ring available online and for download via the BBC iPlayer Radio app.
Psychological Japanese horror about a video tape that, once seen, causes death. To get the full sensory experience of this binaural edit, it's recommended you listen to this version with a good pair of headphones.
'Listen. Watch. Until the end. You will be consumed by the lost.'
British journalist Mitchell Hooper lives in Tokyo with his wife Toni. When he begins investigating the mysterious deaths of four teenagers, he discovers a nightmarish secret. They all died after watching the same video tape.
When Mitchell watches the tape himself, he is cursed to die in seven days. And so as the countdown to death begins, he must solve the riddle of the curse.
Ring is Japanese horror at its best – a radio adaptation of the classic novel by Koji Suzuki, which inspired the infamous 1998 film. It stars Matthew Gravelle (Broadchurch), Eve Myles (Torchwood), Akira Koieyama (Rush) and Naoko Mori (Torchwood).
To turn up the horror put on your headphones and listen to the immersive 'binaural' mix of the programme for a unique 3D listening experience.
Mitchell.... Matthew Gravelle
Ryugi.... Akira Koieyama
Toni.... Eve Myles
Narrator/Sadako.... Naoko Mori
Doctor Nagao.... Masashi Fujimoto
Tomoko/Mai.... Yuriri Naka
Yuna.... Heather Emmanuel
Directed by James Robinson
A BBC Cymru Wales Production
More episodes
Previous
You are at the first episode
Listen on headphones to the enhanced uber mix, by acclaimed director Peter Strickland.

Would you be the first blood, or would you hang on until the end?