Main content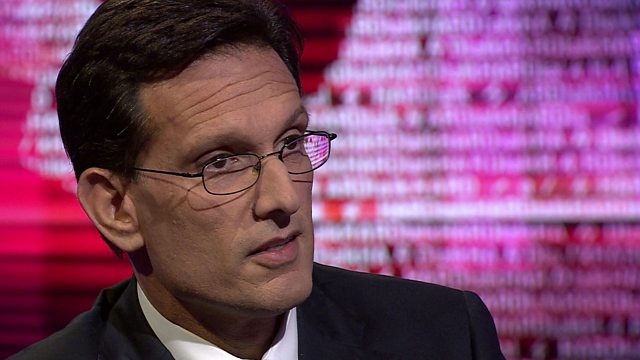 Donald Trump a 'salesman'
When asked if Donald Trump was a credible nominee for the White House, former House majority leader, US Republican Eric Cantor replied "Absolutely not", adding "He's a salesman".
He told HARDtalk's Stephen Sackur the party was just "going through silly season". Polling for Trump and other anti-establishment candidates was fuelled by anger.
Donald Trump continues to be the frontrunner to win the party's presidential nomination - a billionaire businessman turned celebrity who despises the Republican establishment.
Eric Cantor, who has long been a pillar of that establishment, was the number two Republican in the House of Representatives until he got sensationally dumped in a primary contest.
Duration: