Main content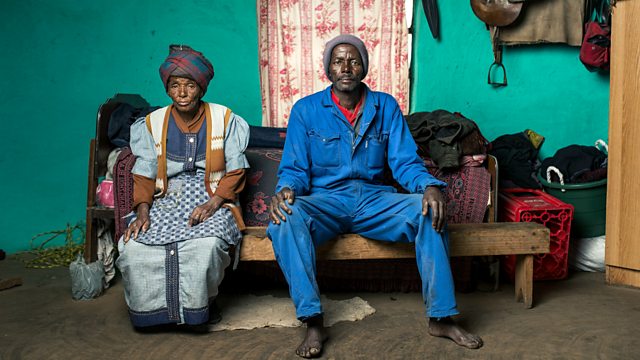 South African miners searching for justice
In South Africa 56 former gold miners are attempting to hold the industry to account.
A court has begun two weeks of hearings to determine if miners suffering from debilitating lung diseases can proceed with a class action lawsuit. They say they contracted the illness at work.
Thom Pierce is a photographer who went to meet some of the sick and retired miners. He was commissioned by the Treatment Action Campaign and Sonke Gender Justice.
(Photo: Xolisile Butu who is 60 years old and lives in Skhobeni in the Eastern Cape with his 86 year old mother Adelaide)
(Credit: Thom Pierce - and you can find more of his images taken for the Treatment Action Campaign here: www.thompierce.com )
Duration:
More clips from Newsday