Main content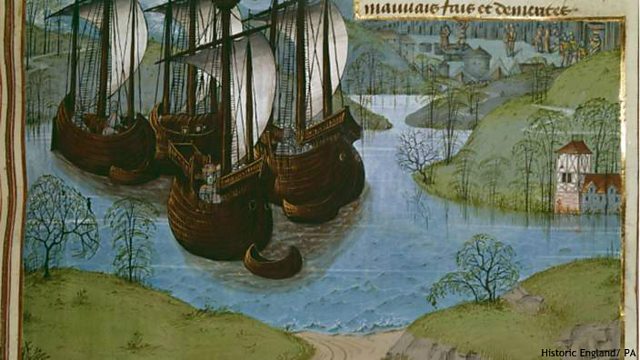 On the hunt for the wreck of the Holigost
A 600-year-old ship wreck may have been discovered in a river in Hampshire.
Writer and historical consultant Ian Friel was the first to spot an impression of the wreck, which he believes may be the Holigost. He carried out some field work by probing around in a dingy with metal poles and "6 feet under hit something solid."
The existence of a solid object in the shape of a ship has been confirmed by using sonar.
According to Dr Friel, Historic England "got very excited" by the news and are now investigating the possibility of the Holigost.
Duration:
More clips from Today