Main content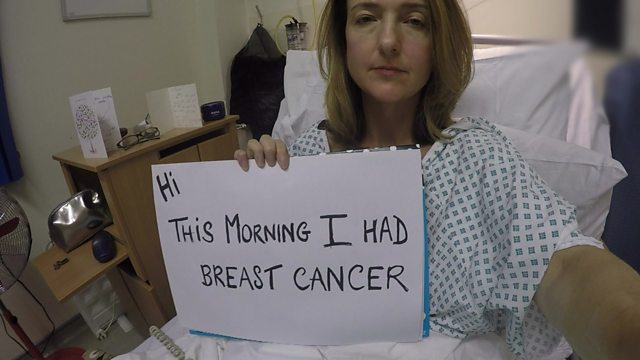 Victoria Derbyshire's breast cancer diary
BBC journalist and presenter Victoria Derbyshire, 47, was diagnosed with breast cancer in July, and had a mastectomy last month.
She decided to record a video diary with her thoughts after surgery to try to help demystify the treatment.
After surgery she said: "Today I had a mastectomy. I feel all right, I can't believe it."
She was diagnosed with lobular breast cancer, which means it develops in the lobes of the breast and spreads to surrounding tissue - some 10% of breast cancers are this type.
She had a mastectomy on 24 September at Ashford Hospital in Surrey, part of the Ashford and St Peter's Hospitals NHS Foundation Trust.
Duration:
More clips from 12/10/2015
More clips from Victoria Derbyshire