Main content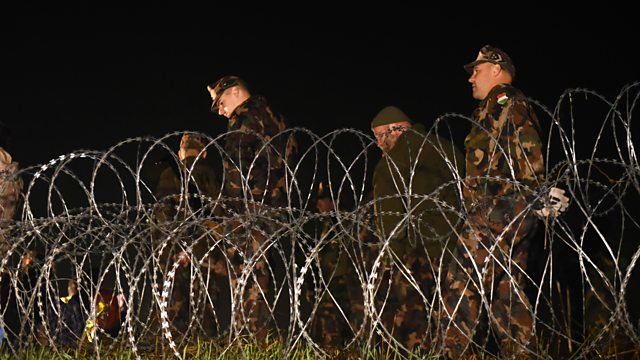 Thousands of Migrants Enter Slovenia
A review of the week with the latest news.
Hundreds more migrants are expected to cross into Slovenia from Croatia, after being forced to change route when Hungary sealed its border.
The American multi-Grammy Award winning musician, Marcus Miller speaks to Weekend about his new album, Afrodeezia, and his own family's slave journey from Africa to America.
Britain pulls out of a multi-million dollar deal to run Saudi prisons.
(Photo: Hungarian police and soldiers close the border between Hungary and Croatia with barbed wire and a fence. Credit: AFP/Getty Images)
Last on