Main content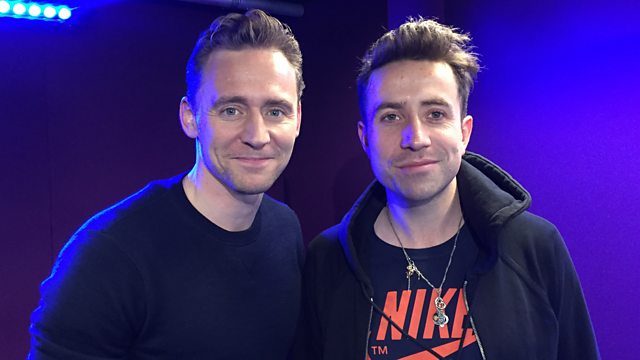 'Fear is a weirdly physical emotion' - Tom Hiddleston talks about acting in Crimson Peak
On acting in horror movies: 'It's weird when you're acting fear, or you're acting terror. Because fear is a weirdly physical emotion. Like when you feel afraid your heart rate goes up, and you start breathing more deeply. It's very hard to act it without actually going through the experience of that.
'So you find yourself, when a director calls cut, you're sort of like "Whoof!" I need to calm down and have a biscuit and a cup of tea.'
On dancing with his love interest: 'Allegedly the true test of a perfect waltz is for a candle flame to stay alight in the hands of the lead dancer. And I'm pleased to say that the candle never went out. ... I might have cheated, we had a double-wicked candle.'
Duration:
More clips from Tom Hiddleston drops in...
More clips from Nick Grimshaw