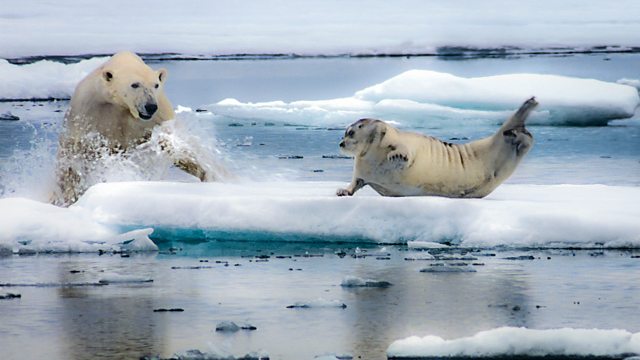 The Hunt Trailer
The Hunt looks at the strategies predators use to catch their prey and those that the prey use to escape, with each episode based on one of our planet's key habitats. From open grasslands to dense forests, the arctic to the open ocean, the series reveals the challenges predators and prey face in these very different worlds.
Many of the stories show rarely seen animal behaviour such as polar bears stalking seals; Arctic foxes leaping to catch auks mid-flight; and killer whales hunting humpback whale calves. The Hunt also features animals that have rarely been filmed, such as endangered South American marine otters.
The Hunt - a seven-part natural history series narrated by Sir David Attenborough. Coming to BBC One, Sunday 1st November at 9pm.