Main content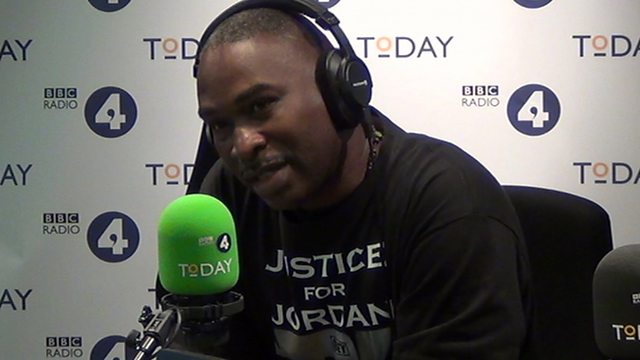 Ron Davis on 'racism in US police force'
Ron Davis, father of Jordan Davis, the 17-year-old unarmed black teenager who was shot dead at a Florida gas station in 2012 by a white middle aged man called Michael Dunn.
Speaking to Today about racism in the United States, Mr Davis said: "Right now we have pockets of Klu Klux Klan members that… instead of wearing hoods like they did in the 1940s and 1950s as white supremists, now they have badges and guns in the United States and they've become infiltrated into the police department."
A film has been made about Jordan's death and how it impacted on his family – from finding out that they'd lost him to going through the court system. The film that is called 3 1⁄2 Minutes, Ten Bullets, tells the story of the story of the senseless killing of his son.
Duration:
More clips from 01/10/2015