Main content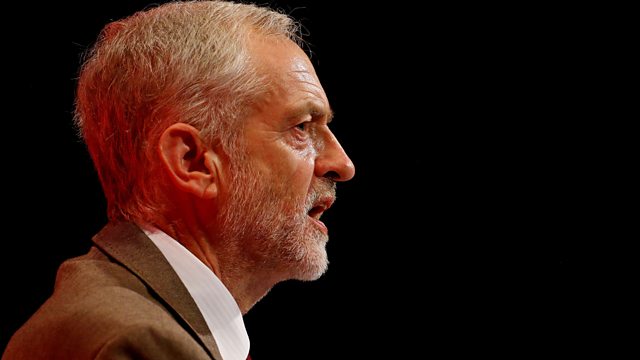 Three key points from Jeremy Corbyn interview
Labour leader Jeremy Corbyn has ruled out using Britain's nuclear weapons if he were prime minister.
"We are not in the era of the Cold War anymore; it finished a long time ago," Mr Corbyn said.
When specifically asked on the Today programme, if he would ever press the nuclear button, Mr Corbyn replied: "No."
Mr Corbyn also said migrants had made an "enormous contribution" to society over the years, when asked about not mentioning immigration in his speech at the Labour party conference in Brighton on Tuesday 29 September.
"Don't look on immigration as necessarily a problem; it's very often a great opportunity," the Labour leader said.
A third prominent answer was that Labour party plans to win the next election by changing the electorate, and the party should campaign to get young people and the "disenfranchised" to register and vote. Mr Corbyn also said he was "absolutely not" ruling out appealing to Conservative voters.
Duration: