Main content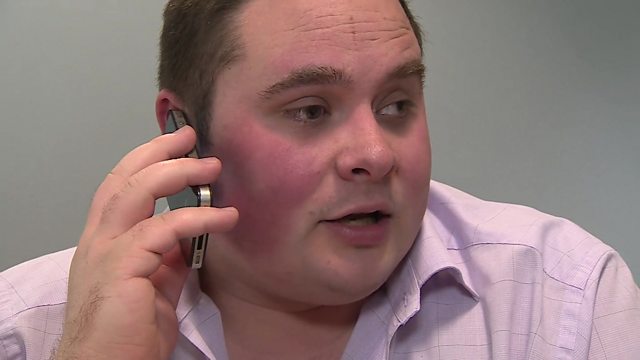 'I've made £2,000 from cold callers'
Green energy company Home Energy & Lifestyle Management Ltd has been fined a record £200,000 by the Information Commissioner's Office (ICO) after making more than six million automated calls as part of a marketing campaign offering "free" solar panels.
The company blamed another firm it hired to make calls and said it was appealing against the ruling.
Dan Johnson from the Victoria Derbyshire programme spoke to Lee Beaumont who has been making money from companies who cold call him, by buying a phone number that starts with 08. He makes 7p each minute on each cold call - he has made £2,000 so far.
Dan also spoke to people on the streets of Leeds to find out what they thought about cold callers.
Duration:
More clips from 30/09/2015
More clips from Victoria Derbyshire