Main content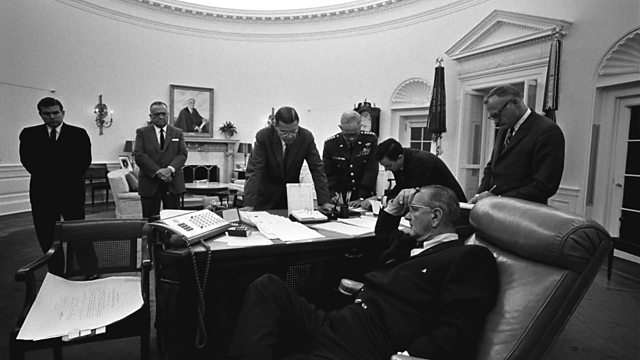 What Does the President Need to Know?
The CIA has released 2,500 top secret documents from the '60s. In this edition of The Inquiry we explore the relationship between the intelligence, the advisors and the president.
The CIA has just released 2,500 top secret presidential briefings from the 1960s. The President's Daily Brief – or PDB – is the US intelligence agencies' best assessment of global threats, delivered directly to the president every morning. The CIA's director, John Brennan, has described the PDB as "among the most sensitive and classified documents in all of our government".
The decision to release some PDBs, even documents relating to events many decades ago, was not taken lightly. And, the briefings highlight an almost impossible dilemma – one still faced today by every Director of National Intelligence - what should, and should not, be said? The president cannot absorb everything - there has to be a choice. We explore the relationship between the intelligence, the advisers and the president. What does the president need to know?
(Photo: President Lyndon B. Johnson (seated, foreground) working with (background L-R): Marvin Watson, J. Edgar Hoover, Sec. Robert McNamara, Gen. Harold Johnson, Joe Califano, Sec. of the Army Stanley Resor. Credit: LBJ Library)
Featured in...
An assassination, an impeachment and peacemaking: episodes from US presidential history