Main content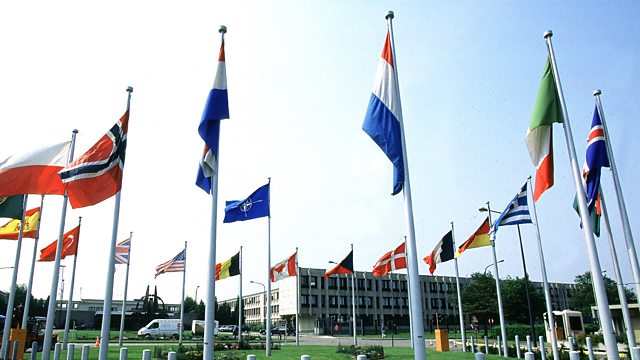 Why Do we Need the State?
Is it time to rethink what a modern state is for? With historian Timothy Snyder, social policy researcher Benjamin Leruth and Adrian Wooldridge.
Samira Ahmed is joined by World War Two historian Timothy Snyder who sees Hitler as the ultimate state destroyer, Belgian social policy researcher Benjamin Leruth who has been getting European citizens to be honest about what they really like and loathe about the EU, and writer Adrian Wooldridge who thinks authoritarian Singapore is a model for how to run an efficient state in the 21st Century.
(Photo: Different flags of the world on flagpoles)
Last on
BBC World Service
Australasia
Timothy Snyder
Timothy Snyder is the Bird White Housum Professor of History at Yale University where he teaches undergraduate and graduate courses in modern East European political history. His books include: The Reconstruction of Nations: Poland, Ukraine, Lithuania, Belarus, 1569-1999; Sketches from a Secret War: A Polish Artist's Mission to Liberate Soviet Ukraine; Bloodlands: Europe Between Hitler and Stalin; and Black Earth: The Holocaust as History and Warning.
Benjamin Leruth
Benjamin Leruth is a Research Associate working as part of the NORFACE research project entitled 'Welfare State Futures: Our Children's Europe' (WelfSOC). This innovative project, co-ordinated by the University of Kent (Professor Peter Taylor-Gooby, Dr Heejung Chung and myself), involves international partners from Denmark (University of Aalborg), Slovenia (University of Ljubljana), Norway (NOVA) and Germany (Bremen International Graduate School of Social Sciences).
Adrian Wooldridge
Adrian Wooldridge is The Economist's management editor and writes the Schumpeter column. He was previously based in Washington, DC, as the Washington bureau chief where he also wrote the Lexington column. His books include: "The Company: A Short History of a Revolutionary Idea", "Masters of Management: How the Business Gurus and their Ideas have Changed the World—for Better and for Worse" and "The Fourth Revolution: The Global Race to Reinvent the State".
60 Second Idea to Change the World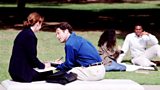 Benjamin Leruth says that for a month every year, both public and private companies and organisations, including the European Parliament should be co-managed by people in their twenties. This would 'rejuvenate' the thinking in the companies where so much management tends to be rather grey-haired. At the end of the month, everyone in the company (and in the parliament) would have a vote to decide whether to keep or reject the young managers' decisions.
Broadcasts
BBC World Service

except Australasia

BBC World Service

Australasia