Main content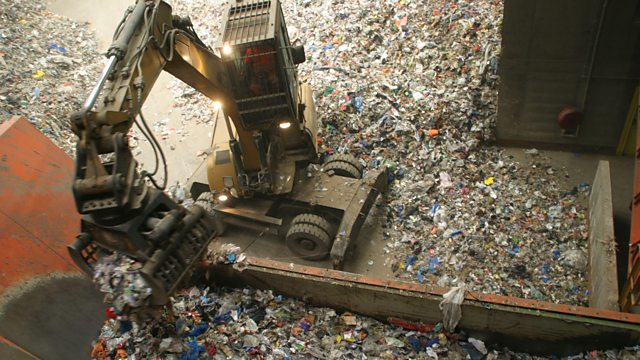 Making Fuel From Landfill Waste
The governor of the Bank of England has warned climate change puts future financial stability at risk. Is making fuel from landfill waste a viable alternative energy source?
The governor of the Bank of England, Mark Carney, warned this week about the economic risk of climate change. Is making fuel from waste the answer to cutting a company's carbon footprint? Mark Wynn, UK regional manager for the waste management company SUEZ, gives Manuela Saragosa a tour of its newly-opened waste-to-fuel plant in Rugby, central England.
Plus, Andy Spencer, UK director of sustainability for the cement giant Cemex, explains how fuel from the Suez plant has cut carbon emissions at its cement factory. Jean-Marc Boursier, who heads SUEZ's Recycling and Recovery Europe division, tells us fuel-from-waste technology may soon be powering commercial airplanes. Meanwhile, Ian Simm, founder and CEO of Impax Asset Management Group, argues it has limited applications.
(Photo: Machines in a waste plant)
Broadcasts

How the 2008 crash shaped our world