Main content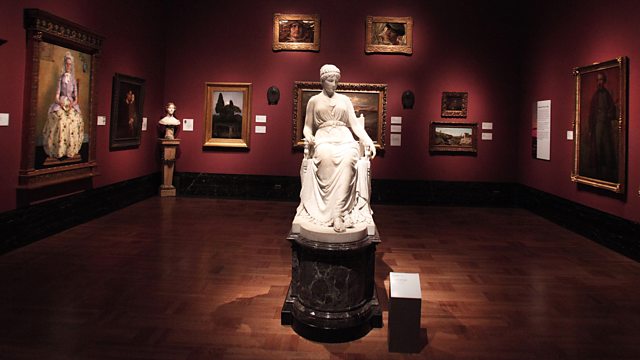 The Battle for the Art of Detroit
Should the city that owes $18 billion sell its art collection?
Detroit, once a symbol of American industrial might, has famously filed for bankruptcy, becoming the biggest US city to go broke. In its heyday during the first half of the 20th Century, it saw the birth of the American car industry boost its fortunes and give it a nickname - Motor City.
During the second half of the 20th Century, it was music, specifically Motown, that carried Detroit's name around the world. But even as the hits were pouring out of the Motown label's headquarters, Detroit was a city in trouble. The car industry that had brought it wealth was now contracting and thousands of manufacturing jobs were disappearing.
Despite many years of financial difficulty, Detroit still had one remaining jewel in its crown - the Detroit Institute of Arts. Its collection was world famous - the first Van Gogh to be owned by an American arts museum, dazzling works by Matisse and Rembrandt, a distinguished selection of German Expressionist paintings, along with African Art, Native American Art, and art from Asia and the Islamic world.
But should a city owing $18 billion, much of it attributed to unfunded pension obligations, sell its prestigious art collection? This question has been asked within and outside the city. And, it is a question that resonates worldwide as financially strapped arts institutions struggle to pay their bills. Presenter Alvin Hall visits Detroit to find out if, in the words of a famous advert for the DIA 'You Gotta Have Art', is still relevant even when you are broke.
(Photo: Works of art at the Detroit Institute of Arts are shown July 2014 in Detroit, Michigan. Credit: Getty Images)
Last on
BBC World Service
East Asia
Broadcasts
BBC World Service

Online, UK DAB/Freeview & Americas and the Caribbean only

BBC World Service

East Asia & South Asia only

BBC World Service

Europe and the Middle East

BBC World Service

Australasia

BBC World Service

East and Southern Africa

BBC World Service

except East and Southern Africa & West and Central Africa

BBC World Service

East and Southern Africa & West and Central Africa only

BBC World Service

East Asia