Main content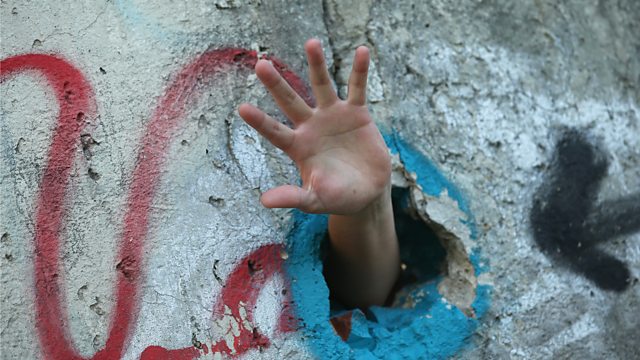 Wall in the Head
German comedian Henning Wehn explores the cultural and psychological divide that still exists between East and West Germans
October 3rd 2015 marks twenty five years of reunification between East and West Germany after the Berlin wall fell in November 1989.
By the time this happened, two opposing political systems had been in existence in Germany for nearly forty-five years. The wall had become not only a physical iron curtain that separated two very different societies, but also in many ways a psychological boundary.
The physical wall no longer exists but a generation later do Germans still speak of the "Mauer im Kopf", or "Wall in the Head"; a catchphrase that refers to the invisible cultural and mental divide between Easterners and Westerners?
And how much have stereotypes persisted? East Germans sometimes refer to Westerners as "Besser-Wessies" or arrogant know-it-alls, while West Germans, in turn, roll their eyes about the "Jammer Ossies" or whining Easterners.
German comedian Henning Wehn travels to Germany to examine exactly what social and political differences remain between East and West Germans and how united the county now feels.
He meets the man who invented the "Maeur im Kopf" expression, fellow West German comedian Christian Schulte-Loh and takes a trip to Eisenhuttenstadt on the Polish border to find out how a typical socialist city in the East has fared. And by speaking to historians and sociologists, Henning explores how successful reunification has been and whether the "Mauer im Kopf" can ever be broken down completely.
(Photo: A hand pushes through a hole in the former Berlin Wall. Credit: Getty Images)