Main content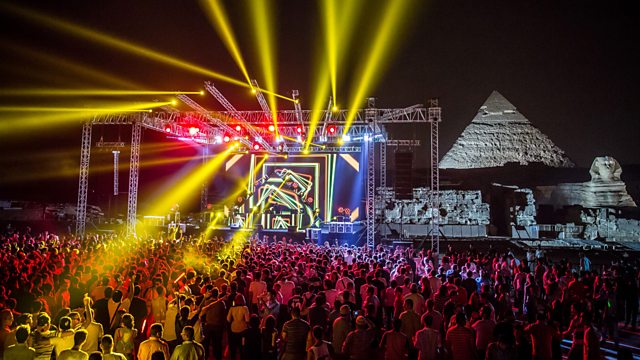 Egypt's top DJs Aly & Fila at the Great Pyramids
Egyptian electronic dance music duo Aly & Fila (Aly Amr Fathalah and Fadi Wassef Naguib) have performed in many top venues all over the world.
But nowhere like the place where they concluded their Future Sound of Egypt 400 (FSOE400) world tour a few days ago.
They were the first ever DJs to perform in front of Cairo's Great Pyramids, under the gaze of Giza's Great Sphinx.
To find out more about their music, the BBC's Ranyah Sabry spoke to them in Cairo.
(Photo: FSOE400)
Duration:
More clips from Focus on Africa