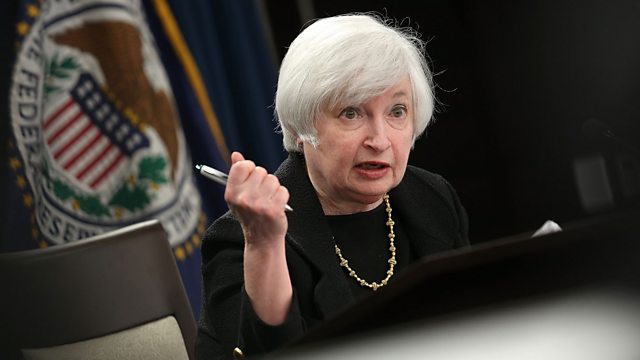 What China Means to the USA
When the US sneezes we all catch a cold - we know that. But do we now need keep an equally close check on China's health? Nowhere was that question more evident than in the decision made last month by US Federal Reserve Chair Janet Yellen to keep interest rates on hold against market expectation, a decision which she put down to uncertainty in the 'outlook abroad'. So are we entering a new era, when US economic decisions are based on what is happening in China? And what does this tell us about the balance of power between the world's first and second largest economies?
Simon Jack is in New York to meet with a group of financial experts who are keeping a close watch on what is happening both in the USA and China and who offer their own analysis of what we can expect from the crucial year ahead, as both economies get ready to manage lower global growth and the gradual climb in the cost of borrowing. What do these developments mean for us all?
(Photo: Janet Yellen holds a news conference on Federal interest rate decision, 2015. Credit: Getty Images)
Last on