Main content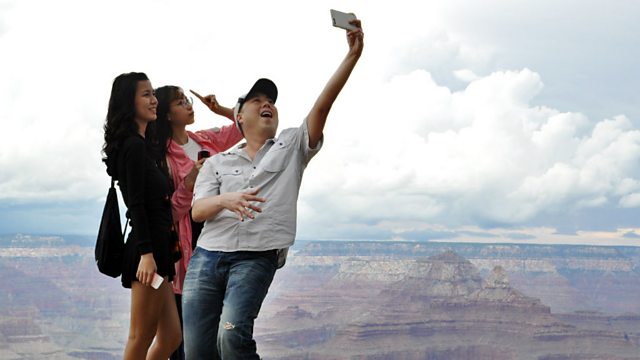 Selfies are 'becoming a hazard'
A lack of awareness when taking selfies is "becoming a hazard", according to a leading psychologist.
Dr Pamela Rutledge was speaking following reports that a tourist died at the Taj Mahal after falling while taking a selfie.
"It's becoming a hazard," she says, "because when we hyper-focus when we're taking a selfie, we're looking at our image. We're thinking about this picture we're going to share. We're maybe anticipating remembering it. When we're doing that, we have very selective attention."
"The people that are taking those real extreme selfies tend to be young," she warns. "No government health warning is going to reach that demographic."
Duration: