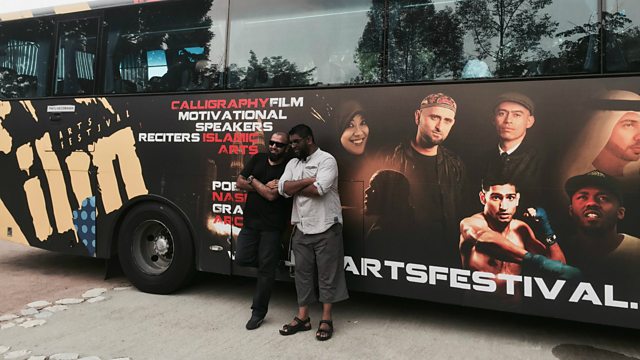 Plans to bring global arts festival to Britain
Plans are being considered to hold the first ever global arts festival with an Islamic theme in the UK. A similar event with stars like boxer Amir Khan, and the singer Zain Bhikha was held in Malaysia at the end of August.
The Ilm festival was put together by Birmingham born businessman Sajid Hussain who moved out to Kuala Lumpur in 2008. He wants to show another side to Islam by giving a platform to Muslim artists from all over around the globe.
In this extract Nasser Hanif reports on how a festival like this may shape up in the UK and some of the challenges facing the organisers.